Custom Pole Barn vs Pole Barn Kit: What's Best for You?

Subscribe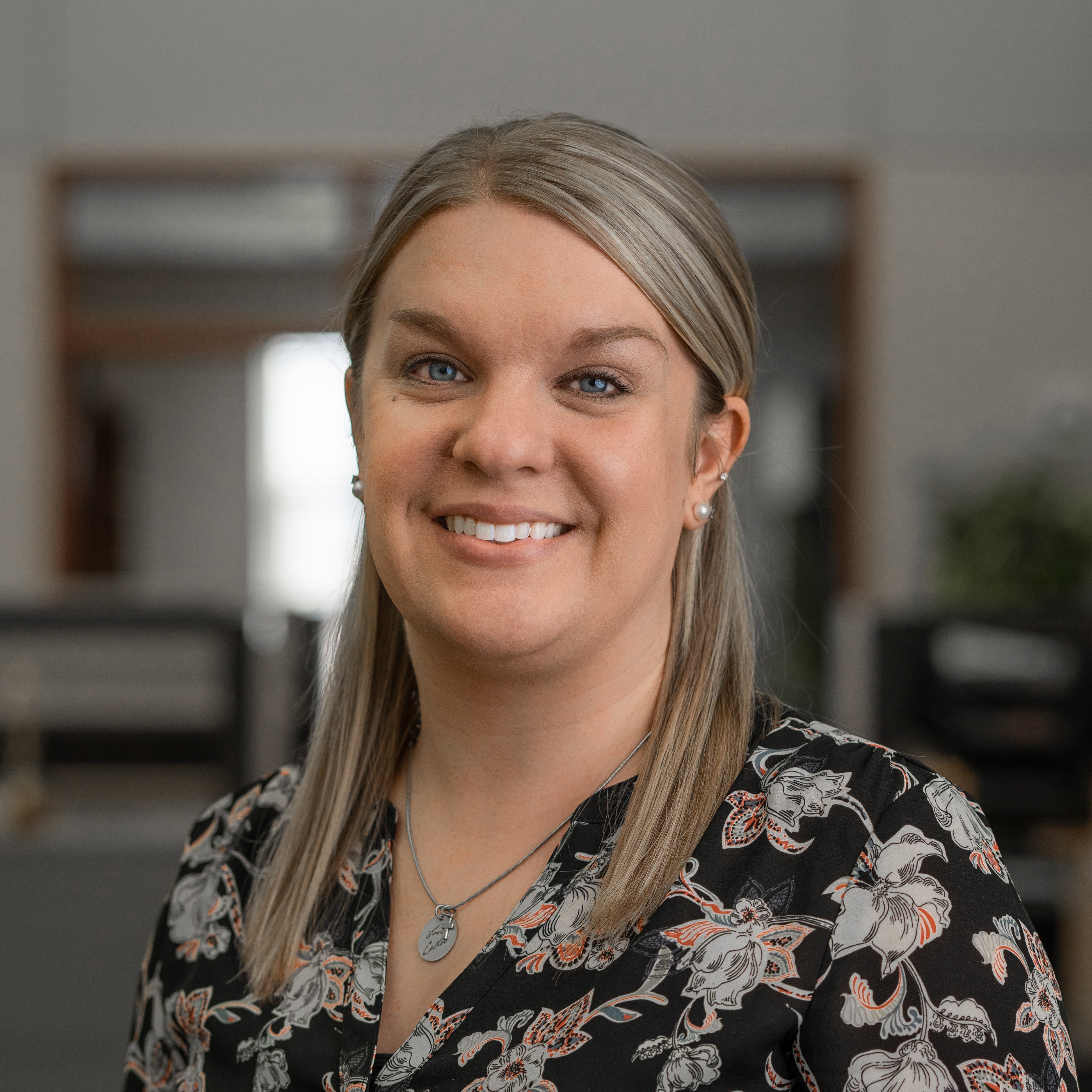 Angie graduated from Indiana State University with a Bachelor of Science in Interior Design. Prior to joining the FBi team, Angie was a kitchen and bath sales consultant in Lafayette, IN. In 2012, she started with FBi as the Inside Sales/Marketing Assistant. Today she holds the role as Marketing Project Manager. Angie grew up in a farming community and has always enjoyed helping her family on the farm. A past 10 year 4-H Member, her passion for livestock pursued her to take a career in the agriculture field. Her and her husband live in Northwest Indiana with their two daughters. In her free time, she enjoys outdoor leisure activities and spending time with friends and family.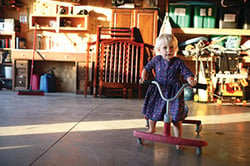 Congratulations! You're finally living on your own in the "real world," and you couldn't be happier. You have the freedom to do whatever you want, whenever you want. It feels so good.
Fast forward ten years later. You're happily married. You have three dogs, two cats, and some prized fish from the county fair.
Don't forget about the four kids that keep you on the go with extracurricular activities. Your schedule consists of soccer games, play practices, and 4-H meetings.
Life is busy...and so is your current space. You're running out of room. Every nook and cranny in the house is packed, and now it's starting to overflow into the two-car garage.
You're already storing vehicles, bicycles, yard tools, and a lawnmower. In the corner, you have a small workshop for your woodworking hobby. Naturally, the kids' toys have taken over your "happy place."
Phew! "You're running out of room" is an understatement.
Are we painting a picture that sounds familiar? The answer is "yes." We're all faced with the same challenges. As life goes on, we accumulate belongings and outgrow our current space.
Now, you're forced to make a decision.
Option #1: You take the "Marie Kondo" approach and purge items.
Option #2: You can invest and build a pole barn.
The latter choice gives you more room to grow and will solve all of your storage needs.
After you convince your significant other that a post frame building is your best bet, it's time to start shopping around. The hard part is over, right? Not so fast…
The following questions run rampant in your mind:
Where do you begin? Online research? Request a quote?
What are your options? A pole barn kit or custom-built structure?
Which one is the right choice for you?
Decisions, decisions. Most likely, you're convinced that buying a building kit from the local home improvement store is the best route.
It'll save you time. It'll save you money. It'll last forever. That's what you're hoping for anyways.
As a trusted post frame builder, it's our job to give you the facts regarding custom-built pole barns versus building kits. In this article, we'll compare your options in terms of:
After all, a post frame structure is a sizable investment. You'll want to make sure it's built to last.
Price: Pole Barn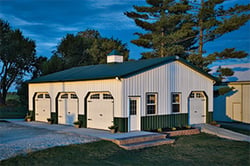 "How much does a pole barn cost?" Nine times out of ten, that's the first question customers ask when they call or message us with their building design.
Unfortunately, there is no black and white square footage number that works for everyone. On average, we tell our customers that prices can range between $8 – $45 per square foot.
Now, you're probably wondering, "Why is there a big difference in price per square foot?" The following factors will determine if your post frame building is on the low/high side of the cost spectrum:
Total square footage
Types of building features (e.g., windows and walk-in doors)
Current nature of the commodities market (i.e., the price of steel)
Adding a porch, cupolas, and wainscoting to your building will push you closer to the $45 per square foot. If you want a basic 30'' x 40'' without the bells and whistles, then you'll pay closer to the $8 per square foot.
Another factor to consider is who you choose to build your dream pole barn. Not every post frame builder is going to charge the same price. Obviously, the price reflects the quality.


Price: Pole Barn Kit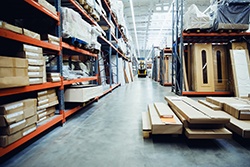 Pole barn kits are becoming increasingly popular. It's all about instant gratification. They are attractive to the now buyer.
These consumers want a post frame building, and they want it now. No waiting on construction crews to get the job done.
Most of these building kits are equipped with everything you're looking for...windows, walk-in doors, and overhead doors. It's all included in the package for the same price.
The other turn-on? Pole barn kits are a cost-effective option for those who aren't afraid to tackle a DIY project.
Building Materials: Pole Barn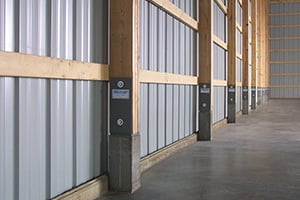 Traditional post frame companies pride themselves on using the highest quality materials available to the marketplace.
Kynar 500 paint system. Galvalume steel. Laminated posts and Perma-Columns. Types of fasteners used. Most post frame builders are committed to offering their customers top-of-the-line materials.
The best part? You can incorporate additional building features that'll enhance the aesthetic, convenience, and structural integrity of your pole barn.
If you have the opportunity to upgrade building materials/features (and can afford it), we always recommend doing so. You won't regret it!
Building Materials: Pole Barn Kit
As mentioned above, pole barn kits rope in consumers with their lower price tag.
Most building kits include standard doors, windows, columns, and trusses. Before shopping around, you must understand the following components:
Becoming knowledgeable in these areas will be beneficial when comparing brands (and builders too).
Construction Method: Pole Barn
An advantage of building a pole barn through a professional builder is directly employed construction crews. Those who invest in their field employees do so because direct accountability is the best way to ensure quality performance.
Furthermore, project managers can mobilize additional workers, tools, and equipment if/when needed. Aside from site preparation and permitting, you won't have to worry about additional heavy lifting. Leave it to the pros!
Plus, there are no hidden fees. When you receive the quote, the crew price is already factored unless stated otherwise.
The builder's backlog will determine how fast their construction crews can get started on the job site. Depending on the time of year, this can range from one to three months. But, good things come to those who wait, right?
Construction Method: Pole Barn Kit
In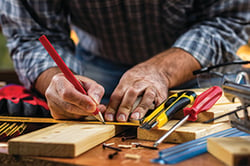 case you haven't realized, pole barn kits don't include labor. Luckily, you're pretty handy with a hammer and can read a tape measure.
But, when will you have time to build your pole barn? After a long day at work? On the weekends?
Not to mention, who will help you hang trusses and put up siding? Are your friends and family ready to put their backs into it?
These are logical questions you need to think about in advance.
Sure, you can pursue competitive bids from different vendors to put it up for you. Not to mention, you have to consider their reputation and schedule.
That's a lot of people, prices, and work to keep under control. In the end, are you actually saving money compared to a custom-built pole barn? Probably not.
Note: Building your own post frame structure is a major commitment. It requires expertise, resources, and time. Plus, there's always the assumption of risk.
Warranty: Pole Barn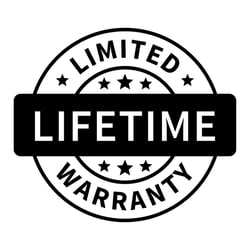 Are you tired of reading (or hearing) the phrase, "You get what you pay for?"
It may seem repetitive, but we can't stress enough the correlation between price and quality.
By selecting a pole barn builder, you're ensuring high-quality materials, crew experience, and warranty.
A warranty is the written guarantee by manufacturers to purchasers promising to repair or replace defective products/services within a specified period.
It's important to note that there's no standard warranty in the post frame industry. With that being said, you don't want to skim through construction warranties.
Before you sign a contract, ask your preferred builder the following questions:
What is the length of your warranty?
Who stands behind your warranty?
How do I void your warranty?
Who does your warranty cover? Is it transferable or non-transferrable?
Which building components are covered by your warranty?
Most construction companies don't intend for something to go wrong with their pole barns. Some situations are out of our control.
If you have any structural repairs under warranty, your builder will fix them for you. Free of charge!
Warranty: Pole Barn Kit
Unlike custom pole barns, building kits don't come with warranties. There may be an exception if you purchase a material package from a post frame builder.
However, building kits may offer material warranties (e.g., steel and columns). But, how can you prove that inferior materials caused the issues? Maybe it was caused by poor craftsmanship?
You can make numerous phone calls and complaints, but there's no overall structural warranty. It's the risk you took.
Besides, if you purchase a pole barn kit, quality isn't at the forefront of your mind.
Which One Will You Choose – a Custom Pole Barn or a Pole Barn Kit?
As one of the top pole barn builders in the Midwest, it's our job to get you thinking about your building options. Ultimately, the decision to purchase a pole barn kit or custom post frame building is up to you.
Both will solve your storage needs; therefore, it boils down to personal preference. For instance:
Do you want a stylish structure, or will standard features suffice? In other words, do you prefer lower costs over customization?
Do you have the resources and time to build a pole barn? Or, would you rather a project manager and crew handle the scheduling and construction?
Regardless, we hope you get the dream building you've worked hard for and enjoy it for years to come.
---
Have more questions about custom pole barns and building kits not covered in this article? If you need help designing and planning, please contact FBi Buildings at 1.800.552.2981 or click here to email us. If you are ready to get a price, click here to request a quote and a member of our sales team will call you!