The Best of 2021: A Year in Review

Subscribe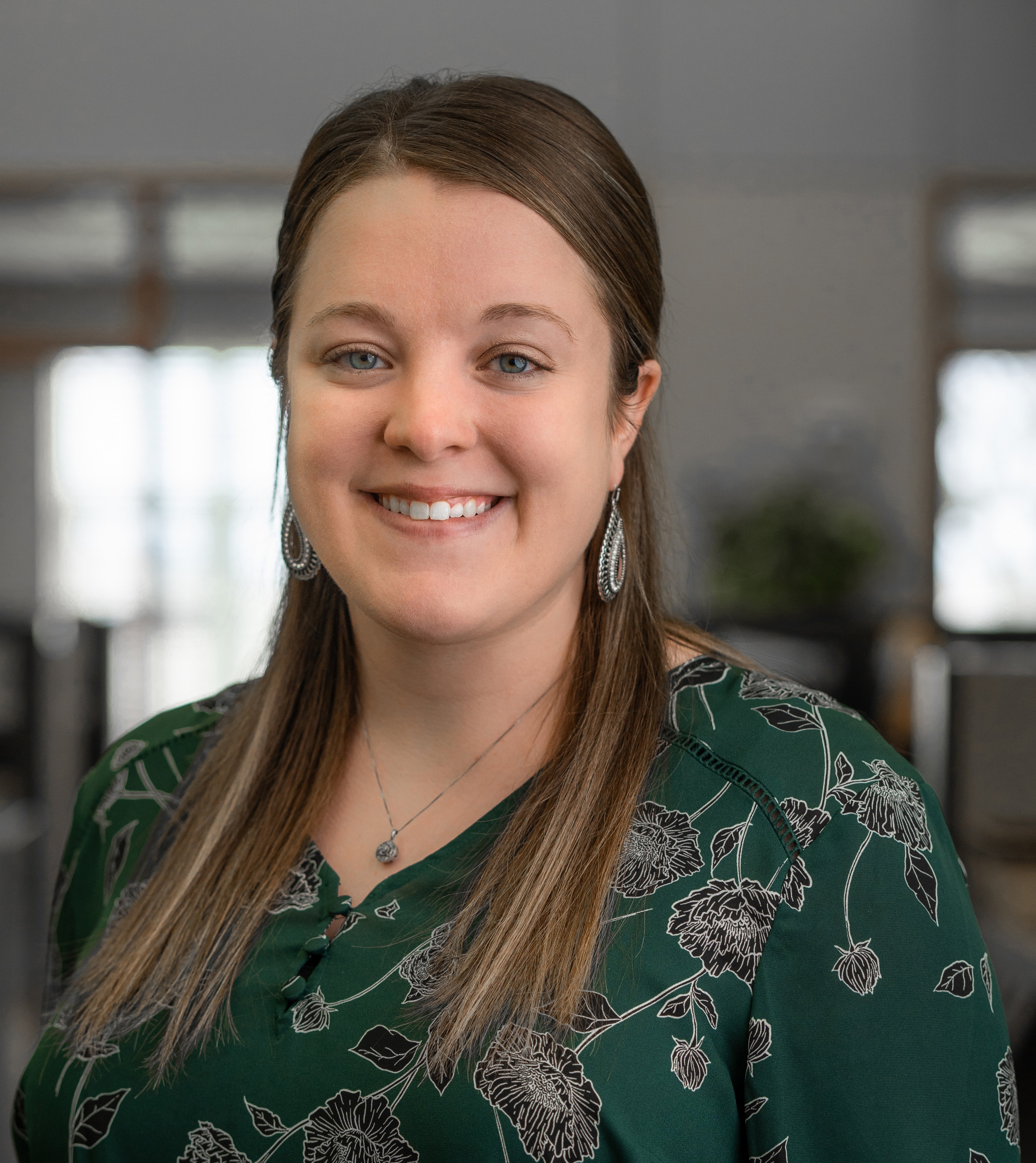 Cori grew up on her family's small grain and livestock operation in Northwest Indiana. In 2018, she graduated Summa Cum Laude with a Bachelor's degree in Business Administration/Marketing from Marian University Indianapolis. Having shown beef cattle for 12 years at the county, state, and national level, Cori chose to pursue a career in the agriculture field. Today, she serves as the Marketing Content Creator on the FBi team. In her free time, Cori enjoys spending time with family and friends, watching sports, listening to music, and traveling.
2021 was another big year for all of us. Due to your continued support, FBi Buildings was able to:
None of these feats could have been possible without our army of hard-working employees (from construction crews to office personnel) and our customers.
So, whether you want to build a pole barn in the new year or you're a loyal follower, we decided to look back at our top blogs, videos, resources, and post-frame projects of 2021.
Editor's Note: Please feel free to skip ahead to the sections that peak your interest the most.
Table of Contents
Our Top 5 Blogs of 2021
Editor's Note: Our Learning Center hosts 100+ FREE articles that give you insight into post-frame construction.
1) 5 Different Ways to Design a Pole Barn with Living Quarters
Thanks to social media (i.e., Pinterest), the ongoing trend in post-frame construction is adding living quarters to your pole barn. This article provides tips to help you design the perfect combination of residential and storage space.
2) How Much Does a 40' x 60' Pole Barn Cost in 2021?
One of the most common sizes in post-frame construction is a 40' x 60' building shell. This article breaks down the multiple factors influencing your pole barn cost. These ballpark numbers will help you create a realistic budget.
3) The Pros & Cons of Building a Pole Barn Home
As mentioned above, most people love the idea of building a barndominium. It sounds like the best of both worlds, but do pole barn homes live up to the social media hype? This question led us to create a pros and cons list to help you decide if post-frame or stick-built construction is suitable for you.
4) 6 Ways to Finish the Interior of Your Pole Barn
Modern post-frame construction is touted for its design flexibility. This building method offers a wide selection of interior finishes.
While it's nice to know that multiple building materials are available, it can be overwhelming (and time-consuming) to research their advantages and disadvantages. So we went ahead and did the heavy lifting for you.
5) How Much Does a Pole Barn Cost in 2021?
Again, consumers want to know how much their post-frame project will cost. While there is no black and white answer, we detail the five price factors you can expect when building a pole barn.
Our Top 5 YouTube Videos of 2021
Editor's Note: The Post Frame Channel is your go-to resource for short, educational videos that answer your pole barn questions.
1) 5 Steps to Building a Pole Barn Home
This video highlights the critical steps you'll take when building a pole barn home. By the end, you should better understand the entire process from start to finish, whether you're just looking or ready to make serious moves.
2) How Do I Prepare My Site for a Pole Barn?
Proper site preparation leads to optimal construction conditions. In this video, Ken Culbreth (Vice President of Operations) explains some external factors that may affect your post-frame building.
3) Post-Frame vs. Steel-Frame Construction
This customer testimonial features Stoller International, an implement dealer in northern Illinois.
Their main focus was building a large shop area to service farm equipment. As the Stoller leadership team researched their options, they realized the significant advantages of post-frame construction over steel-frame.
4) QLYFT Building System
"There's a better way to do it – find it." This fundamental truth is one of FBi Buildings' guiding principles.
Implementing the QLYFT building system is the next big step in improving post-frame construction. It was created with building quality and field employee safety in mind.
5) Menards, Morton & FBi Steel Comparison Testing
This video highlights a series of tests we conducted to see how well the steel used by Menards, Morton Buildings, and FBi Buildings could handle the abuse thrown its way.
Our Top 5 Resources of 2021
Editor's Note: Our Learning Center is also home to FREE resources guaranteed to make your post-frame project successful.
1) QLYFT Building System Guidebook
Download our QLYFT Building System Guidebook, which explains the significance, details how its components work together, and answers potential questions you may have as a first-time buyer.
2) Ag Features Guidebook
Request our Ag Features Guidebook, which includes 50+ viable features for your farm shop or storage building. These building components have been organized into nine sections then broken down by price range, material specifications, and pros/cons.
3) The Ultimate Guide to Pole Barn Insulation
Are you interested in lowering heat conduction, maximizing comfort, and minimizing energy bills? Our Ultimate Guide to Pole Barn Insulation will help you select the right material and heating system.
4) Farm Plan Book
Our new Farm Plan Book (Volume 2) includes 20-floor plans and renderings of fan-favorite buildings. Not only will these pole barn designs catch your eye, but they'll work hard for your operation.
5) Commercial Portfolio
Are you expanding your business? Then, our Commercial Portfolio (Volume 3) is the perfect resource for design inspiration. It includes blueprints and involved parties, so you know what to expect from your building project.
Our Top 5 Post-Frame Projects of 2021
Editor's Note: Our Pole Barn Gallery features a variety of pictures to scroll through (sorted by colors, building types, sizes, and custom features). You're bound to find a post-frame project similar to your needs or wants.
1) Whaley Farm Partnership
A 96' x 160' x 20' + 48' x 24' x 10' farm shop located in Newton County, Indiana. The built-in office space is ideal for meeting with seed dealers. Moreover, the layout provides enough storage space for all types of equipment.
2) Stoller International
Check out this 180' x 175' x 18' + 12' x 125' x 12' Case IH dealership in Kankakee County, Illinois. Custom features include a 25' x 8' vestibule for displaying products and a 14' x 25' mezzanine above the sales offices.

3) Children's TherAplay
This post-frame building is the world's largest pediatric hippotherapy facility for children with special needs. It measures 80' x 32' x 16' + 31' x 184' x 8'. Furthermore, we constructed a pole barn addition and re-skinned the indoor riding arena.
4) Dan Kloos
Everyone loves a good pole barn garage in their backyard! This particular one measures 30' x 42' x 10', which is the perfect size for storing your lawnmower, recreational toys, and tool collection.

5) Main Street Pharmacy
Did you know that FBi has construction crews dedicated to repair and renovation projects? We recently re-sided Main Street Pharmacy with smart siding (or engineered wood siding). It looks like a totally different building!

A New Year, A New Post-Frame Building
A special thank you to everyone who supported our business in 2021. We're looking forward to serving your pole barn needs again in 2022!
Are you ready to adopt the "new year, new post-frame building" mindset? Submit your custom building design, and a member of our sales team will call you to begin the estimating process.
---
Do you have more questions that aren't covered in this article? If you need help designing and planning, please contact FBi Buildings at 800.552.2981 or click here to email us. If you're ready for a price, click here to request a quote, and a member of our Customer Engagement Team will help you determine the next steps.