Pole Barn Maintenance: 4 Tips You Need to Know

Subscribe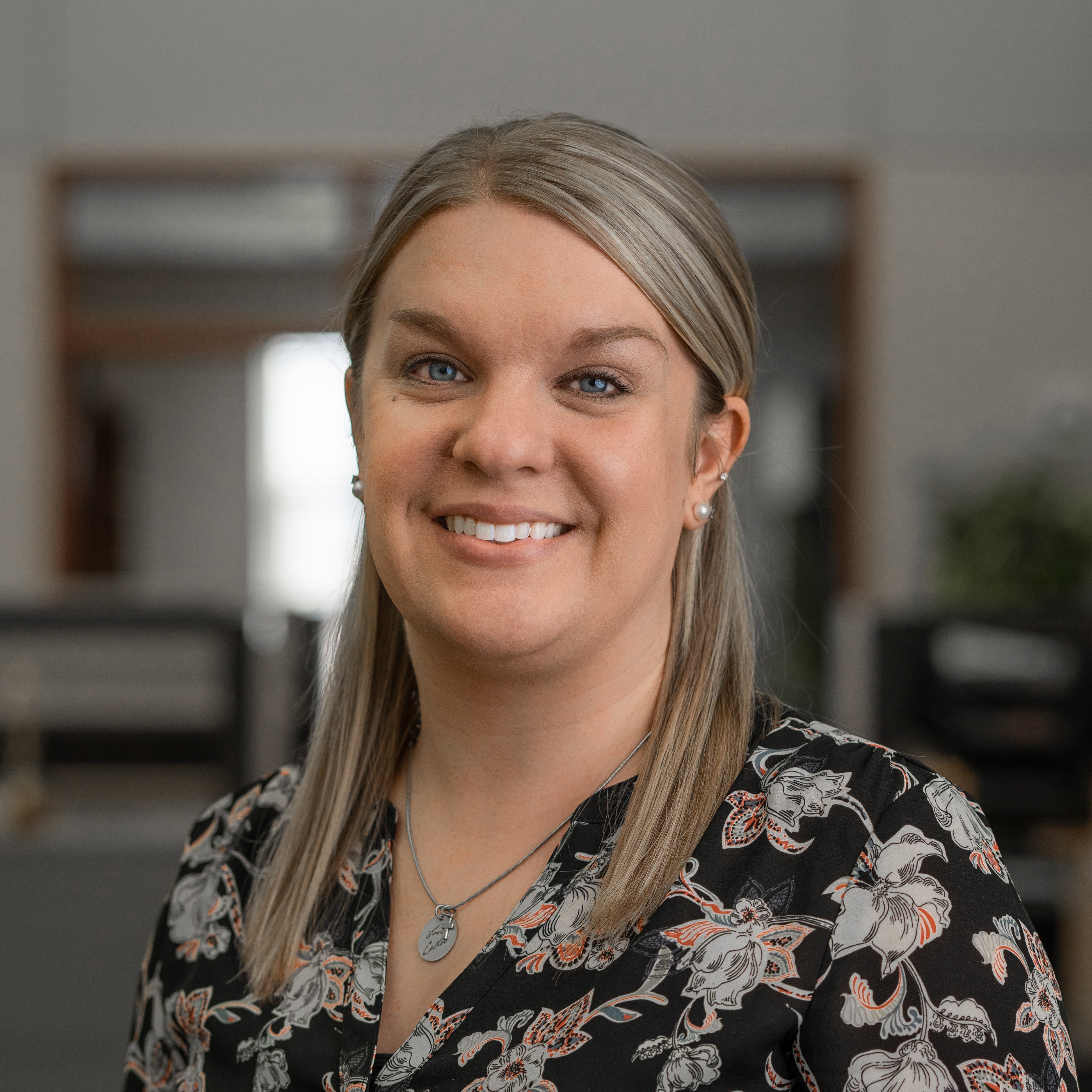 Angie graduated from Indiana State University with a Bachelor of Science in Interior Design. Prior to joining the FBi team, Angie was a kitchen and bath sales consultant in Lafayette, IN. In 2012, she started with FBi as the Inside Sales/Marketing Assistant. Today she holds the role of Sr. Marketing and Inside Sales Manager. Angie grew up in a farming community and has always enjoyed helping her family on the farm. A past 10-year 4-H Member, her passion for livestock pursued her to take a career in the agriculture field. She and her husband live in Northwest Indiana with their two daughters. In her free time, she enjoys outdoor leisure activities and spending time with friends and family.
When your post frame building project is completed, it's probably a sigh of relief for you. You spent months (or maybe even years) planning the perfect building. Every detail was thoughtfully considered, even down to the type of hardware that was going to be placed on your walk doors.
You're probably ready to spend every waking minute in your new post frame structure, and we can't say that we blame you...we would want to do the same thing. But have you thought about the type of maintenance that needs to happen after your post frame building is finished? Maybe it's something that's never crossed your mind.
Not only is taking care of your pole barn important for your safety, but it's also equally important for the things that you store inside. After all, you don't want any harm done to your livestock, ag equipment, or even classic cars.
Over time, weathering and age can take their toll on any building, regardless of the post frame builder. Whether you have a steel building or a pole building, it's not going to look the same as it did forty years ago. And if it does...you must be doing something right!
Proper pole barn maintenance will help you keep your post frame building in the best shape possible, for years to come.
So if you've recently completed a custom pole barn for your farm or commercial business, or if you're thinking of putting up a new garage, check out our four tips for the most common types of pole barn maintenance.


Why is Pole Barn Maintenance Important?
It's no surprise that properly maintaining anything we own (whether it be a building, vehicle, lawnmower, electronic, etc.) is a key part of extending its life.
Would you buy a brand new vehicle and not get the oil changed? Didn't think so. Would you hire landscapers to improve the curb appeal of your home and not pull weeds regularly? Probably not.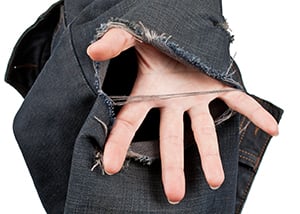 While no building (or vehicle, lawnmower, electronic, etc.) lasts forever, many can span lifetimes with proper care and maintenance.
You're probably thinking, "Well, my pole barn was built to last." And I'm sure that your builder said that to you as well. Sure, every post frame builder wants their building to last forever, but proper maintenance will help them stay in an ideal condition for years to come.
Let's think of this analogy…
If you get a hole in your favorite pair of jeans and do nothing about it what happens to the hole? It will get bigger and bigger over time.
The same type of analogy applies when you neglect a pole barn. Your small problem will multiply, which will eventually grow into major damage. Regular pole barn maintenance is the best way to avoid these types of issues.


4 Common Pole Barn Maintenance Tips
1. Watch for Leaks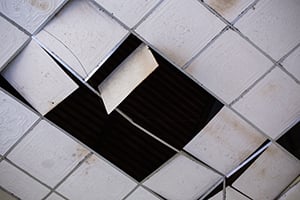 It's not uncommon for buildings to develop leaks over time, and if you aren't climbing up on your roof regularly it's pretty tricky for you to spot them.
If heights, in general, aren't your thing (I get it...they aren't mine either), one good way to find leaks is to walk the interior of your pole barn during a storm. While the tiniest leaks might be hard to find, it will show you where the major ones are.
Remember the analogy we discussed earlier? Even a small leak can grow into a large problem.
It's also important to check for leaks so you can stay ahead of mold and air quality issues. Do you plan on keeping livestock in your building? If you answered yes, you don't want them to have poor air quality, do you?
Continuous exposure to mold (and poor air quality in general) can increase any illness associated with spores. But don't be fooled! This isn't a problem with just pole barns. Your home or office building is susceptible to leaks, so make sure you're doing routine checkups.
2. Check Your Exterior Steel Panels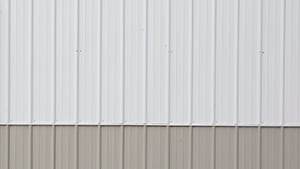 We all know that Mother Nature is unpredictable, especially if you live in the midwest like we do. The high winds, pop up storms with hail, and frequent tornado warnings can take a toll on your building.
If you're looking to reduce damage to your exterior steel, we recommend building in an area that creates a natural windbreak. If you have a site with a lot of hills or full-grown pine trees, this would be a good place to have your building.
If you're unsure of a proper building location, your Project Sales Consultant will go over site preparation with you prior to any excavation work taking place.
Mowing the grass near your pole barn can also do damage to your steel. Unfortunately, I am one of those statistics that makes this statement true.
I wasn't paying attention when mowing our yard and got a little too close with the mower. Two weeks later my husband found a nice, quarter size hole in our siding. Sorry dear...I still don't know how that happened.
Rocks and pebbles can also get kicked up by your mower, leaving small dents that add up over time.

If you're looking for an easier way to replace siding, we recommend putting up wainscot. Not only does it make your building more attractive, but it's also easier to replace if the damage is too extreme.


3. Remove Snow and Debris from the Roof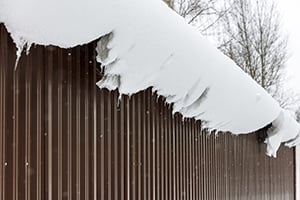 It's no surprise that winter can be harsh on your pole barn. While our in-house design team makes sure your building can handle a suitable amount of snow for your region, some winters can bring more snowfall than expected.
If you're ever in a situation where there's heavy snow, it's important to keep an eye on your post frame building to ensure it doesn't take on more weight than its designed snow load.

The best way to deal with extra amounts of snow is to remove it from your roof regularly. This is no easy task, and we want to make sure that you're safe at all times, so it's important to know what you're doing before you attempt to clear your roof.

If you're unsure about the safest way to do this, we recommend using a roof rake. Start with this tool first before you try and use a ladder. However, if you do have to use a ladder, we encourage you to have another person hold the ladder for you.
Ice and snow can make any surface slippery, especially if you have a ladder resting up against the steel panels on your building.

Another reason we recommend removing the snow from your roof is to avoid the large icicles. I'm sure you've seen these on your own house after the snow starts to melt.
Collected snow can block your water frame draining, leading to large icicles forming. Not only can these icicles become dangerous, but they can also damage the roof or increase the likelihood of leaks in your barn.


4. Inspect Your Doors & Windows (Yes, all of them)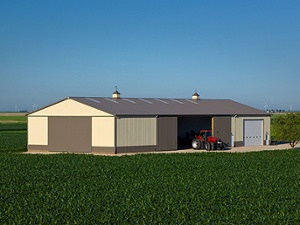 If you find yourself reading this blog, there's a good chance that you also understand the complexities of post frame building design. From the multiple choices to roof and siding materials to upgrading your laminated columns to Perma-Columns, to the variety of different types of pole barn windows and doors.
While it's true that some agricultural buildings only have sliding doors, while others have multiple overhead doors with walk doors, there's no right or wrong answer to the number of windows and doors that you decide to have.
The only common factor between the two is that they can show age over time, just like any type of equipment we own. And when things start to show age, their performance also declines.
You're probably wondering what type of "performance" doors and windows have, but you like to have a nice, warm shop to work in, don't you? If you had a leaking seal on your overhead door or window would you still get the warm feeling? Probably not.
Weather-sealing is constantly subjected to cold weather and rain. If they become too degraded, they'll stop functioning. This means you'll start to feel all of the leaks and drafts in your barn.

We also encourage all of our customers to inspect their sliding doors. If you start to notice your door sticking, there's a good chance that there's something wrong with your sliding door track.
Have you run into the problem where your sliding door won't shut all the way? Did you know that your center guide is probably the main culprit for this? If you want to tackle these repairs on your own, be sure to check out our sliding door repair video.
Are You Ready to Inspect Your Pole Barn?
Like all good things in life, there does come a time where they will need a little extra love and attention. Your post frame building is no different.
While we can do our best to ensure that you get a post frame building design that will last you your lifetime, we also know that routine maintenance is equally important, or else you'll have a handful of repairs down the road.
If you're not comfortable checking for leaks, or need a little help with the leaks you do have, feel free to give us a call to get your building back to its original shape.
---
Do you have more questions that are not covered in this article? If you need help designing and planning, please contact FBi Buildings at 800.552.2981 or click here to email us. If you are ready to get a price, click here to request a quote and a member of our customer engagement team will help you determine the next steps of your project.